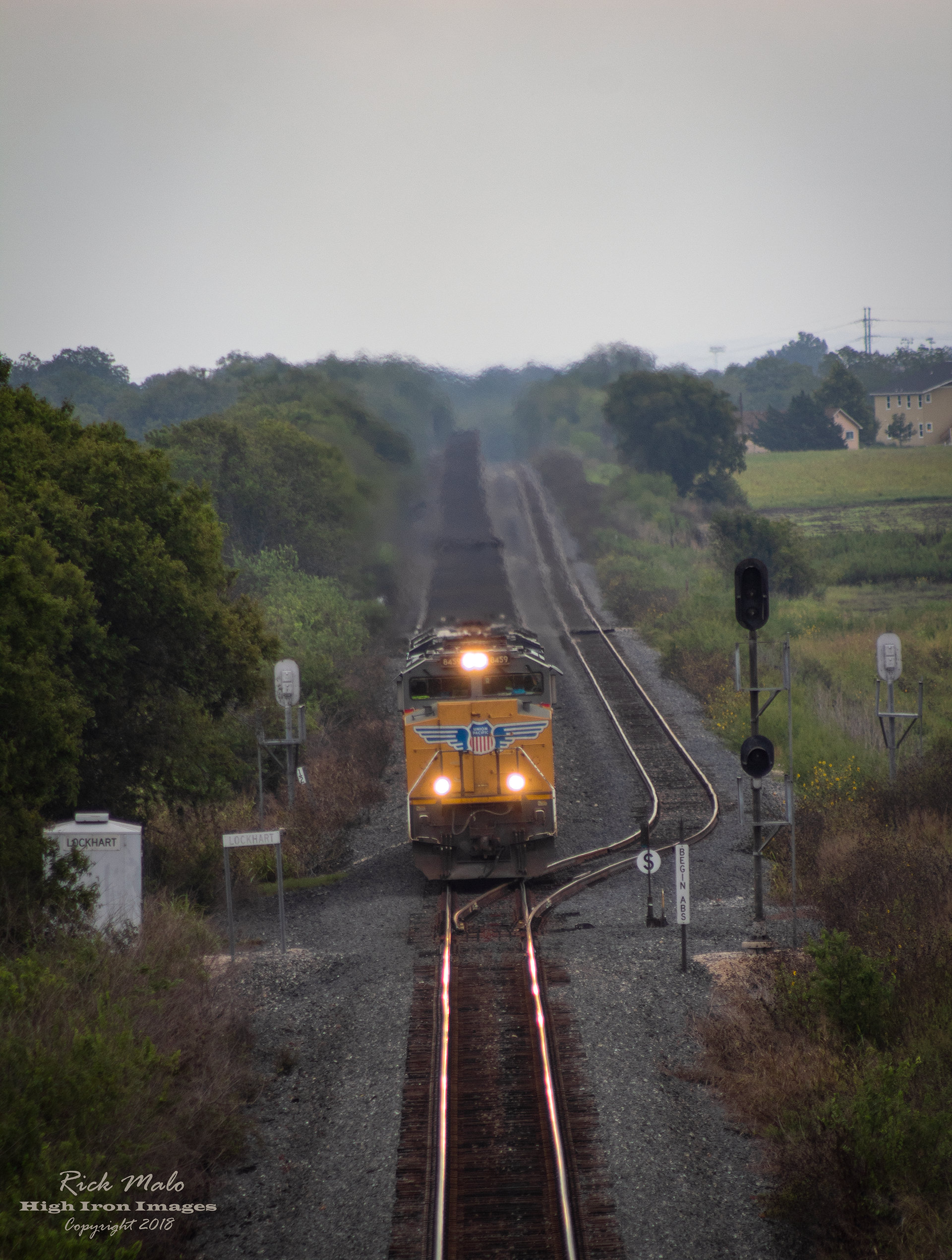 It's 10:30 am on Wednesday, September 12th, 2018, and though the recent heavy rains throughout south and central Texas have broken the brutal grip of this summer's heat wave and washed the remaining traces of Saharan dust out of the air, the resultant flash flooding has necessitated the issuance of 10-mph slow orders throughout the region.
It's a drizzly, misty, humid morning and we're in track warrant territory down on Union Pacific's 51.9-mile ex-MKT Lockhart Subdivision, and the crew of 12-year-old SD70ACe number 8459 has been nursing her empty aggregate hoppers southward one 11-mile track warrant at a time since the dispatcher authorized her departure from Smithville.
Just released from her temporary purgatory at milepost 33 north (compass east) of Lockhart, the big unit passes milepost 38.5 at the south (west) switch of the 9484-foot Lockhart siding on her way to MP44 where she'll await clearance to proceed to Ajax and entrance into the Austin Sub on Main Track 2 at MP209.1.
But she won't make it for a while---
The detector at MP40.4 picked up a hotbox on one of the cars and the crew will stop short of the Jolley Road crossing, and as they don their safety vests prior to hitting the ballast for an inspection they can be thankful that the temperature outside still hasn't reached 80 degrees yet, for here in south central Texas we're all glad that the 8 months of summer are winding down and we are one day closer to November.